Determination of Changes in Yield Parameters of Facelia Plant Grown at Different Periods in Ankara Conditions

Abstract views: 45 /

PDF downloads: 19
Keywords:
Days to first flowering, duration of flowering, fresh yield, hay, forage plant
Abstract
Türkiye'de son yıllarda hayvan sayısında önemli artış yaşanmaktadır. Artan bu hayvanların önemli bir kısmını kültür ırkları oluşturmakta ve yem ihtiyaçları kaba yemlerle karşılanmaktadır. Ancak hayvan üreticilerinin en önemli sorunlarından bir tanesi kaliteli kaba yem üretimidir. Bu sebeple alternatif kaba yemlerin geliştirilmesi ve üretimin arttırılması önem arz etmektedir. Kaba yem üretimi bakımından kullanılma potansiyeli olan önemli bitkilerden bir tanesi arıotudur. Arıotu; Latincesi Phacelia tanacetifolia Bentham (Faselya) olan, Hydrophyllaceae familyasında ait, tek yıllık bir bitki ve yetiştiriciliği en yaygın olan türdür. Arıotu bitkisi; çiçekli dönemde arı merası, çiçeklenme sonunda ise biçilerek kaba yem, silaj, yeşil gübre, yaş veya kuru ot olarak hayvan beslenmesinde kullanılmaktadır. Yaptığımız çalışmanın amacı; 24 Mart, 4 Nisan, 30 Nisan ve 15 Mayıs olmak üzere 4 farklı tarihte ekilen faselya bitkisinin yeşil ot, kuru ot ve diğer verim parametleri üzerindeki etkilerinin belirlenmesi olmuştur. Çalışma sonucunda elde edilen verilere göre, arıotu tohumlarının çimlenme süresi 13-19 gün arasında değişirken, ilk çiçeklenme süresi 51-62,88 gün, toplam çiçeklenme süresi 29-47 gün arasında değiştiği görülmüştür. Ayrıca, bitki boyu 52,80-61,17 cm, yeşil ot verimi 2059,77-3212 kg/da, kuru ot verimi 866,77-555,77 kg/da, tohum verimi 159,11-58,22 kg/da ve bin dane ağırlığı 2,46-2,500 kg/da arasında değişmiştir. 15 Mayıs'ta ekilen arıotu tohumları, özellikle toprak sıcaklığının optimum değerlerin üzerine çıkmasından dolayı 19. günün sonunda çıkış yapmıştır. Ancak çıkış yapan bitkiler hava sıcaklığının artmasından dolayı vejetatif gelişimlerini tamamlamadan kuruduğu görülmüştür.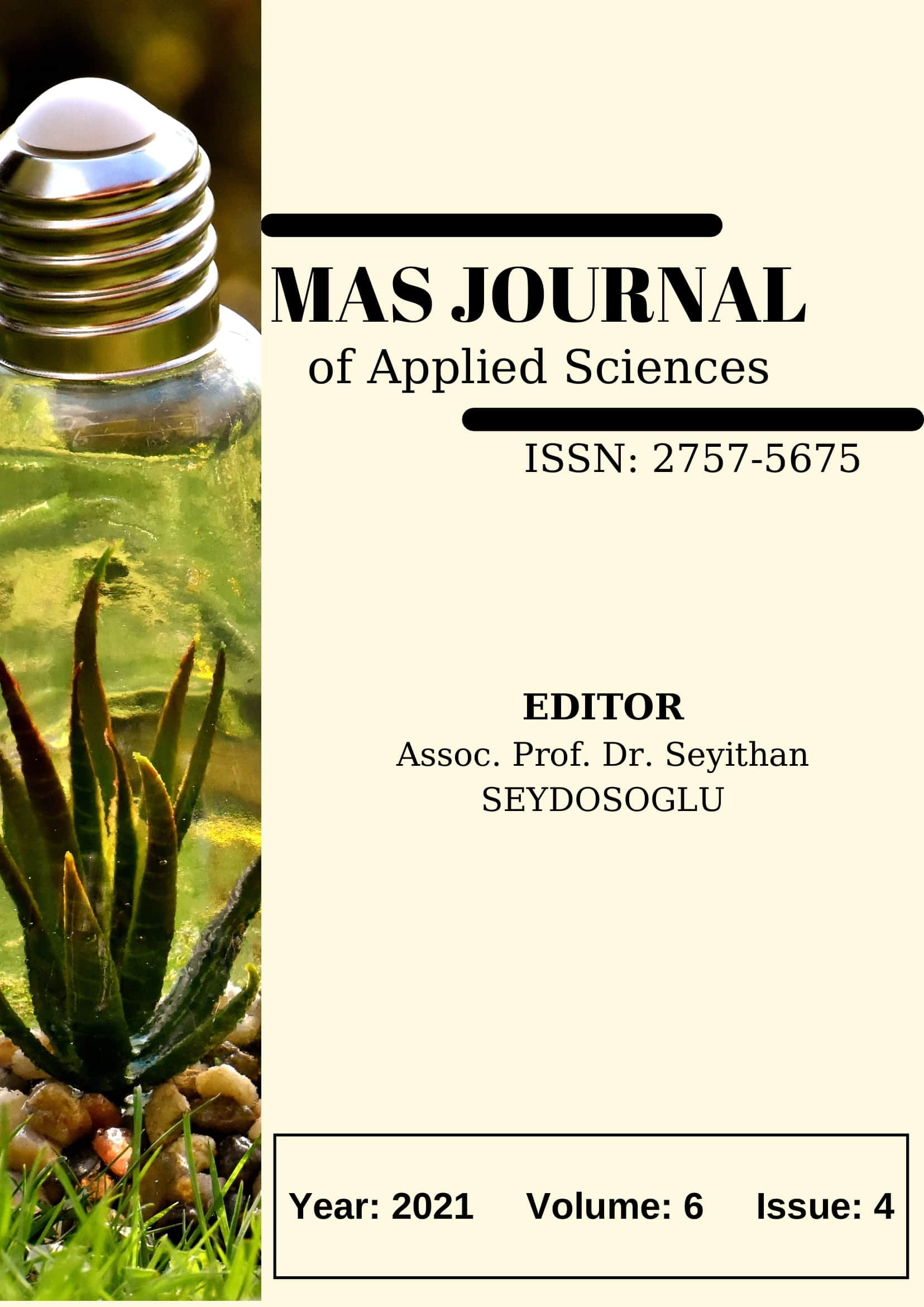 Downloads
How to Cite
YILDIZ, N. (2021). Determination of Changes in Yield Parameters of Facelia Plant Grown at Different Periods in Ankara Conditions. MAS Journal of Applied Sciences, 6(4), 860–867. https://doi.org/10.52520/masjaps.137
License
This work is licensed under a Creative Commons Attribution-NonCommercial 4.0 International License.