The Performance of Different Training Systems on MM 106 Rootstock

Abstract views: 100 /

PDF downloads: 26
Keywords:
Apple, training systems, rootstocks, fruit quality, yield, yield efficiency
Abstract
This study was carried out with Braeburn and Red Chief apple cultivars grafted on MM 106 apple rootstock in Tokat ecological conditions during 2008-2009. In the study, Hytec, Vertical Axis training systems were applied on the trees planted with 3,5x1,5 m intervals; Modified Leader training system was applied on the trees planted with 4x2 m intervals, where all the trees were planted in 2006 December. In the study, where vegetative growth, yield and fruit quality performances of the trees grown on wire-stake combination system were evaluated, the highest trunk cross sectional area were obtained from Hytec system with 1049,16 mm² on MM 106 and this was followed by MM 106/Vertical Axis combination with 961,65 mm². Considering the same planting distances and the same rootstocks, while the highest canopy volume was obtained MM 106/Vertical Axis combination with 2,68 m3. In all combinations, while the training systems had no effect on the yield efficiency, the highest values for yield per decare were obtained from MM 106/Vertical Axis combination with 860,10 kg/da, the fruit quality parameters were not also affected by training systems. On the other side, 'a values' which represents red color were differed by combinations used in the study, where 'a value' was 25,94 in Red Chief/MM 106/Modifiye Lider combination.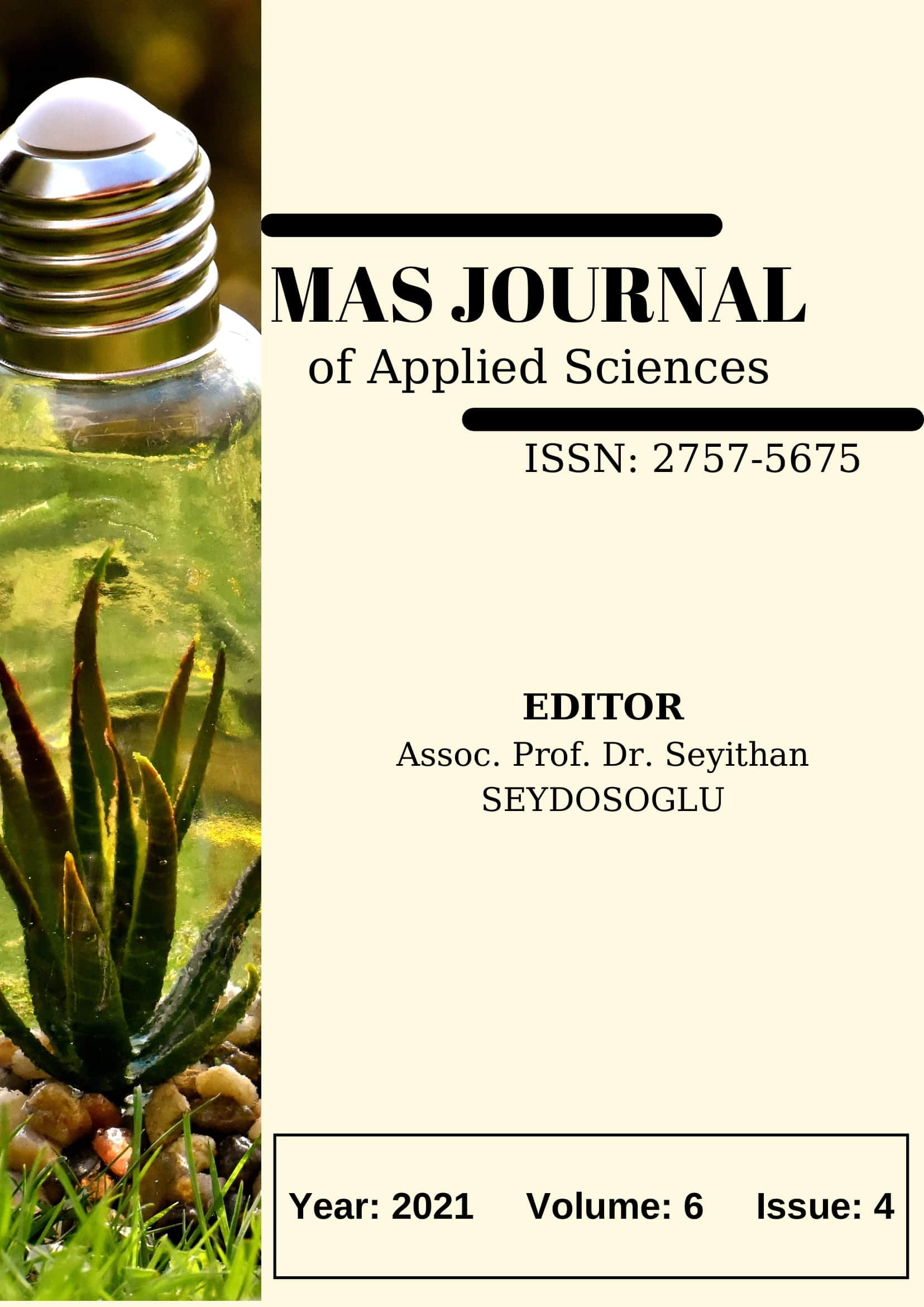 Downloads
How to Cite
KÜÇÜKER, E. (2021). The Performance of Different Training Systems on MM 106 Rootstock. MAS Journal of Applied Sciences, 6(4), 814–827. https://doi.org/10.52520/masjaps.122
License
This work is licensed under a Creative Commons Attribution-NonCommercial 4.0 International License.