Effects Of The Mixture Rates of Italian Ryegraas (Lolium multiflorum L.) and Berseem Clover (Trifolium alexandrinum L.) On The Forage Yield And Yield Components

Abstract views: 23 /

PDF downloads: 11
Keywords:
Mixture, herb yield, quality, Lolium multiflorum
Abstract
In order to determine the effect of different mixing ratios of Italian grass (Lolium multiflorum Lam.) And Alexandria trefoil (Trifolium alexandrium L.) on yield and yield elements in Şanlıurfa conditions, Helen variety Italian grass and papulation Alexandria varieties were used. The trial was conducted between 2018-2019 according to the randomized blocks trial pattern. The green grass yield of the cultivated lean species and mixtures was determined between 6975-3341.66 kg / da, hay yield 680-1317 kg / da and crude protein yield 132.40-234.30 kg / da. Quality characteristics such as crude protein ratios, ADF ratios, NDF ratios, ratio of Alexandrian clover in hay, Italian grass ratio in hay are 13.50-22%, 28.48-36.53%, 44.54-55.49%, 18.32-57.93%, respectively, of the tested species and mixtures. and ranged from 42.06-81.67%. The highest wet and dry grass yields were obtained from pure cultivation of 100% Italian grass. In mixed plantings, the highest wet and dry grass yield was obtained from a mixture of 80% Alexandria trefoil + 20% Italian grass. While the lowest ADF and NDF rates were obtained from the Alexandria clover planted plain, the highest rates were obtained from pure cultivated Italian grass. As the ratio of Alexandria trefoil in the mixture increased, the crude protein ratio increased, ADF and NDF ratios decreased. As a result of the research, it was determined that pure cultivated Italian grass is superior to other mixtures and pure plantings in terms of yield, while 80% Alexandria triple + 20% Italian grass mixture is in the second place in terms of yield, and the quality issue is determined to be superior in other species and mixtures and it can be grown successfully in Şanlıurfa conditions It has been concluded.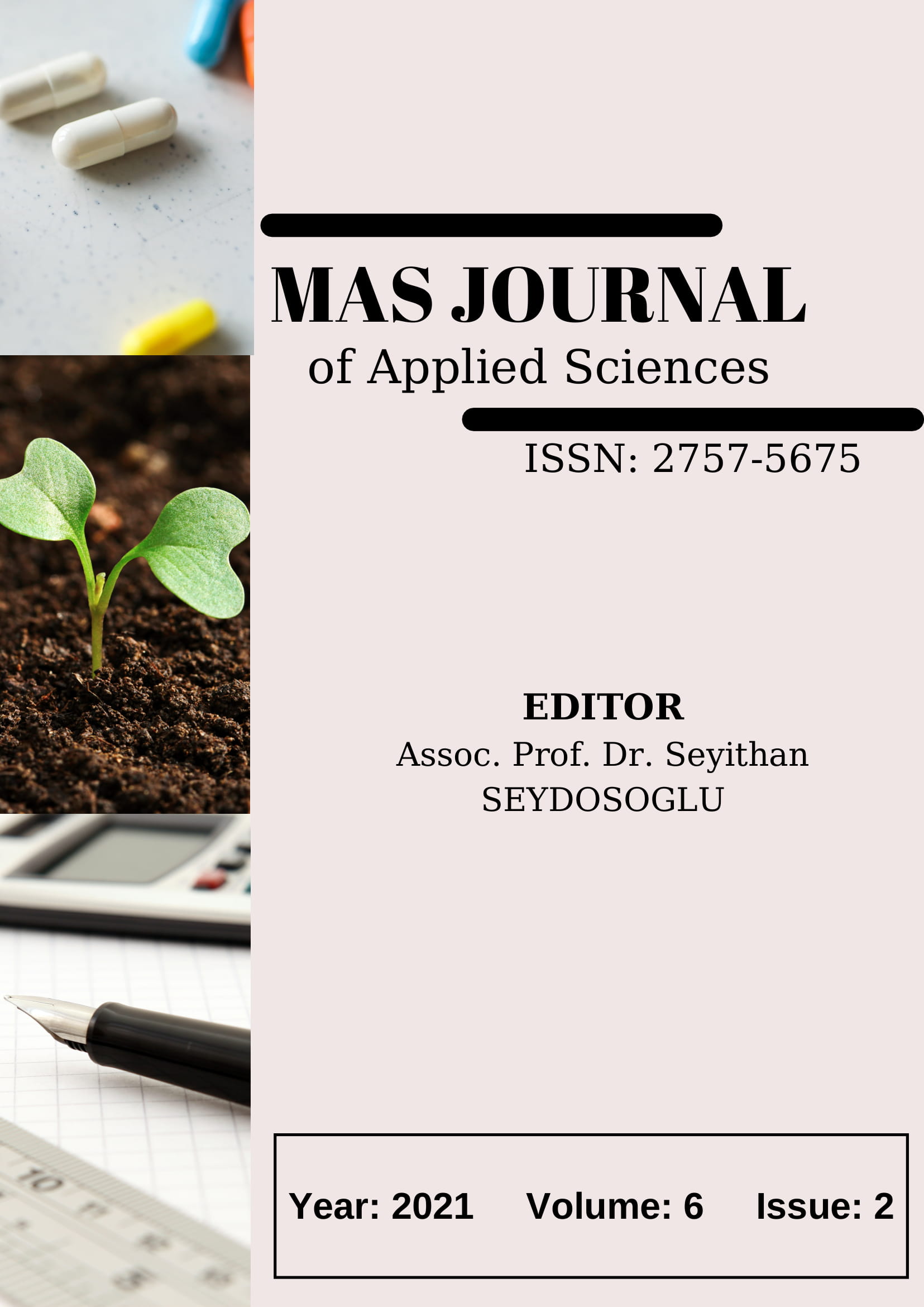 Downloads
How to Cite
POLAT, T., ÇOBAN, İsmail, & OKANT, M. (2021). Effects Of The Mixture Rates of Italian Ryegraas (Lolium multiflorum L.) and Berseem Clover (Trifolium alexandrinum L.) On The Forage Yield And Yield Components. MAS Journal of Applied Sciences, 6(2), 273–283. https://doi.org/10.52520/masjaps.33
License
This work is licensed under a Creative Commons Attribution-NonCommercial 4.0 International License.